Total : 0
Customized Precision Machining
01

Precision Parts Machining

As a precision machining company, Chan Way has professional manufacturing capabilities and we can provide production customized services based on customers' needs, such as custom CNC machining services.

With precision machining capabilities, high-quality metal or plastic components are manufactured, and the manufactured components are then processed through surface treatments. After processing, the product quality, product stability, and product life cycle are further improved. Professional process experiences and team combined with software and hardware development capabilities allow us to commit to creating a good customized experience for customers.

Various industries and various machines have various unique parts requirements. If you have customized requirements for parts with special materials, styles, and specifications, you can contact Chan Way. We can further provide you with the best service, such as EDM machining services.

Our services From R&D design, production, testing, to assembly, and other complete manufacturing solutions, we can meet the needs of different industries. We have the experience and capability to meet the market's demand and provide a suitable solution, we can offer customized design and OEM/ODM service plans for the market.

Finding reliable precision machining companies with high standard EDM machining services and custom CNC machining services? Just feel free to contact Chan Way at your time!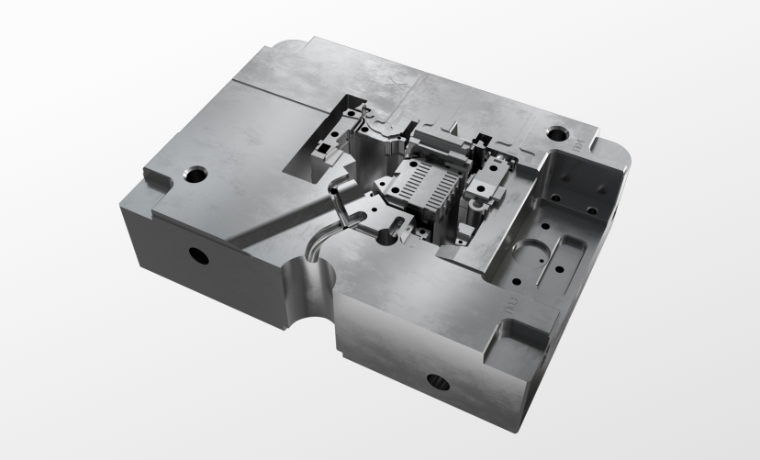 OEM/ODM Service
Chan Way has an excellent team that can provide R&D technical guidance and services. With a complete production line equipment and quality control system, we provide customers with high-mix, low-volume production of OEM/ODM services.
Application Industry Scope of Automated Processing Products
3C electronic products, communication equipment (mobile phones, computers, watches, sensors)
Auto parts (connectors, sensors, clutches, micro motors)
Medical industry (blood sugar testing, auto-injector)
Customized Order Evaluation
The production time will be evaluated according to the product process requirements, and the delivery time will be evaluated reasonably during the inquiry stage. The minimum order quantity is 1pcs.
Overview of Customized Processing
Precision processing (grinding, cutting, electrical discharge, wire cutting, milling machine).
Machinable Materials
ASSAB: XW-10, XF25, ASSAB 8407, ASP23, ASP30, ASP 60
BÖHLER: K340, K390, S290, S790, M340, M368, M390
CERATIZIT: H40S
UDDEHOLM: RIGOR, Viking, VANADIS 4 EXTRA, ELMAX, STARVAX ESR, RAMAX HH, ORVAR, DIEVAR, MOLMAX
ThyssenKrupp Material France: TSP3W
DAIDO: DC53, PD613, SUS440C, S-STAR, NAK55, NAK80
HITACHI: HPM31, SLD, DAC, YXM1, YXR3, YXR7
EVERLOY: KD20
Post-Processing Customized Parts
Electroplating (surface treatment processes such as titanium, nickel, chromium, zinc, titanium silicon, aluminum titanium, anode, blacking, nitriding, DLC, sandblasting, biting, etching, polishing, etc.)
02

Automation Electrical Discharge Machining Processing Line

The team of Chan Way constantly improves its technology and introduces relevant professional machines and equipment. It is committed to integrating the upstream and downstream supply chains. With years of industry experiences, it provides customers with more complete manufacturing recommendations and more comprehensive OEM/ODM automation production services.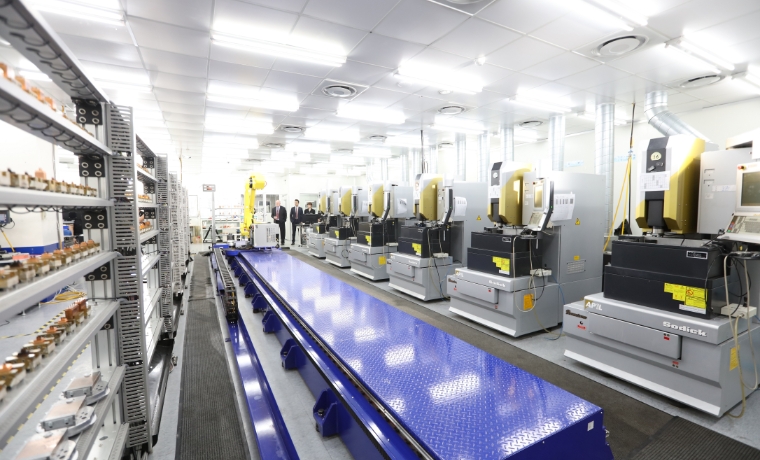 Automation Electrical Discharge Machining Processing Line Specification
Electrodes Chamber volume for CMM Measurement Area
Electrodes Chamber volume for EDM Area
Artifact Chamber volume for EDM Area
CMM
Hexagon / Global Performance
03

CNC Automated Production Line

Facing the trend of rapid industrial innovation, we have adopted the advanced automated processes and management systems to consolidate market competitiveness to meet the changing needs of customers, and have a professional clean room to provide a high-standard production environment. By introducing industry 4.0 thinking, factory automation systems, and automated robotic arms, it has increased the efficiency of the process and enhanced precision manufacturing capabilities. Upgrade the industry and create more value-added services and products.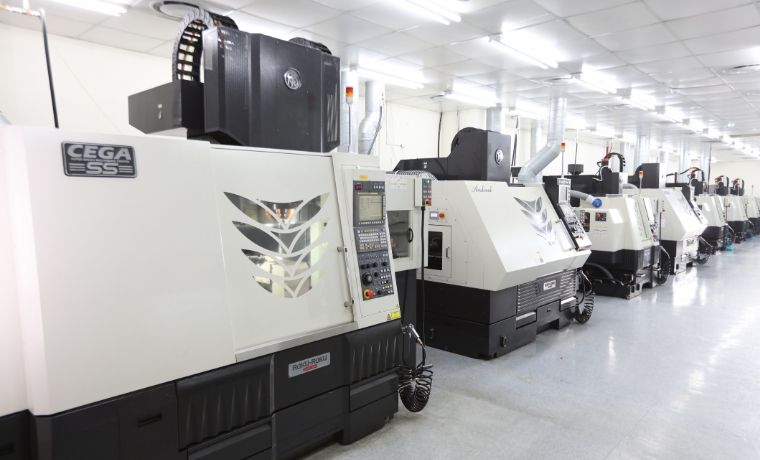 Overview of CNC Automated Production Line
Automated Processing Technology
CNC high-speed milling machine ultra-precision micro-processing automation.
Overview of Automated Processing Capabilities
Processing Specifications: 800x600x400mm Max.
Machining Accuracy: ±0.002mm
Advantages of Automated Processing Capabilities
Provide stable delivery, quality, cost batch processing services sustainably
CNC Machining Automated Production Line
Accuracy: ±0.002
Mirror surface nanometer (Ra0.018um)
Spindle Speed: 60,000/min
ATC Capacity: 60 (automatic switching tool magazine)
AHC Capacity: 40 (electrode compartment with automatic switching)
Machinable Materials
Plastic tool steel (pre-hardened steel, full-hard steel, powdered steel, aluminum alloy, copper alloy, stainless steel)
Hot work tool steel (general hot work steel, high performance hot work steel)
Cold work tool steel (general tool steel, high speed steel, powder metallurgy tool steel, powder jig high speed steel)
Tungsten carbide (fine particles, ultrafine particles, fine particles, medium particles)
An automated production line is an accurate, fast, and stable flow of production that increases production time and lowers the cost of the manufactured products whilst reducing room for human error and providing a consistent output, and Chan Way can do that.